Ireland Historical Society, Inc.
The society has local officers and directors. The present offficers are Delbert Himsel, Jr., President, Donald Eck, Vice-President, Esther Kellams, Secretary and Margaret Bonifer, Treasurer. All officers and directors work is voluntary and they serve without any pay or other compensation. As stated above, the Ireland Historical Society is a 501-c-3 non-for-profit organization, any contribution to the society will be appreciated and used for the above purposes.
We are always seeking new members. There are no specific duties to become a member. However, you can support the society by just becoming a member. Dues are only $10.00 per year. Please ask our secretary about a lifetime membership. Lifetime memberships are $200. Any amount above that will be appreciated. The secretary may be contacted at: Ireland Historical Society, P.O. Box 71, Ireland, IN 47545 or e-mail: junebug@fullnet.com or tkellams@netsurfusa.net
Ireland Historical Society Building as of March 16, 2003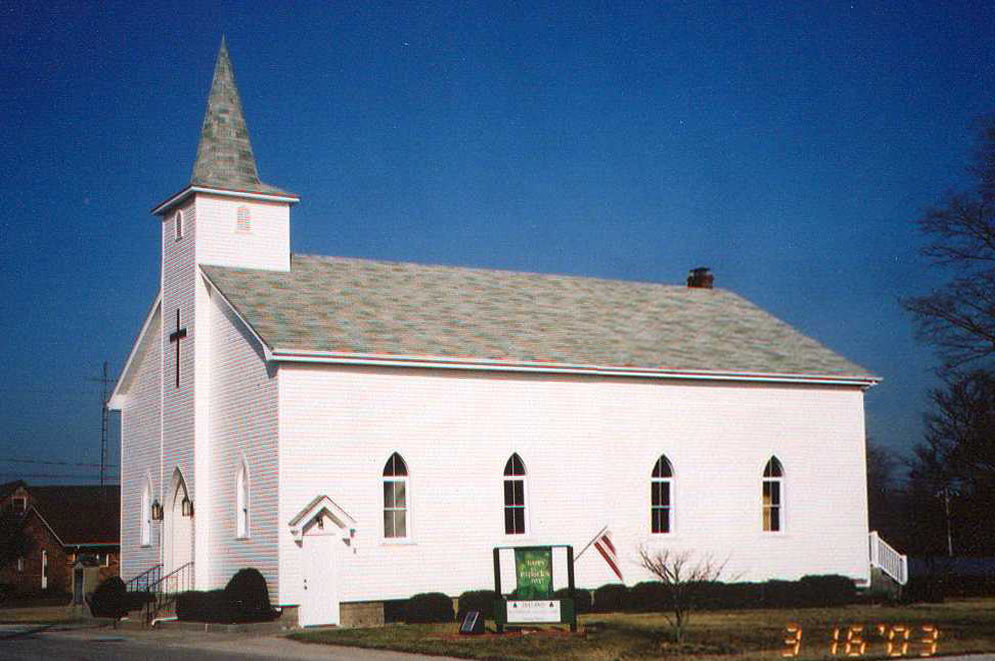 Ireland Historical Society Building as of October 30, 2006
In the photo below, our building now sports a new roof, it was damaged by hail during one of our meetings.
A tree, the Paulownia, the world's fastest growing tree was planted in May of 2003. The Paulownia, as seen on
10-30-06, is on the right side of the building. The tree had 3yrs & 5 months of growth when this picture was
taken.